Fund Managers 2015-17
Ashish Goel
---
Ashish is a computer science graduate from Delhi College of Engineering. He has worked extensively in Telecom and technology domain. Ashish has worked for close to 3 years in Aricent R&D Gurgaon where he led the development of 4G LTE stack for clients like Reliance and Samsung.
Ashish interned with Edelweiss Fixed income team where he developed an interest rate forward projection model for Edelweiss capital requirements. He takes a keen interest in telecom and technology stocks. Ashish is an avid reader who loves to read business biographies.
---
Avinash Kothari
---
A commerce graduate from south Gujarat University, a qualified chartered accountant and CFA level iii certified, Avinash is deeply passionate about markets and investment management. He completed ca with 2 gold medals after securing air 25, air 33 and air 8 in ca final, ca inter and ca cpt respectively. He has close to 3 years of experience in debt and equity capital markets.
Working as an investment banking analyst at Pioneer Investcorp (pinc) with a focus on mid market deals, he has gained a significant understanding of Indian private equity market. At pinc he successfully closed an inr 350 cr pe deal for an auto components company. Cumulatively, he has worked on deals worth inr 3,500 cr spanning sectors like shipbuilding, infrastructure, retail, solar energy and hospitality.
Before joining pinc he had set up and established his own practice focused on debt syndication and indirect taxation. At Credence he is covering automobiles and infrastructure sector. Avinash shall be joining the Boston Consulting Group for a 2 month internship in April 2016.
---
Mohit Agarwal
---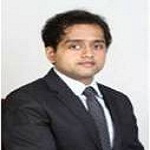 Mohit graduated from BITS Pilani (2013) with a bachelors in pharma. He then worked with Goldman Sachs for close to two years. As part of the structured derivatives team, he managed issuances of new financial products to hni's in Asia and Emea region. He also ensured the accuracy of hedging activities on these multi-billion dollar trades. At Goldman, he built his expertise in instruments across asset classes including equities, fx and rates.
Mohit keeps himself abreast of the developments in the pharmaceutical sector and likes to structure financial instruments in this space before investing. Of late, he has also developed a liking for the textile industry and would be tracking these sectors in Credence. Mohit shall be joining Avendus Capital for a 2 month internship in April 2016.
---
Nirali Raichura
---
Nirali, a chartered accountant and a commerce graduate from Mithibai College, Mumbai has worked as an intern in assurance department of PWC. There she had the opportunity to work with leading companies across financial services, pharma, fmcg and textile sectors. The multifaceted work at PWC gave her the platform to hone her understanding of sectors and business operations from a financial perspective. She took up 2 entrepreneurial ventures which include setting up a grapes export division in a company and a commerce coaching center, through which she gained indepth knowledge of the related industries. She currently follows indian infrastructure and banking sectors.
Her academic interests include derivatives trading strategies, business valuation techniques and macroeconomic interactions. Also, she is passionate about dramatics and enjoys reading fiction novels. Nirali shall be joining the Boston Consulting Group for a 2 month internship in April 2016.
---
Suyash Sengar
---
Suyash takes a keen interest in geopolitical news and macroeconomic trends. He keeps track of the energy sector and follows the oil & gas industry with zeal. He is also interested in telecom sector and technology stocks.
After completing his engineering in computer science from HBTI Kanpur in 2013 and being consistently among the top rankers in his department, he worked for Samsung R&D Bangalore for close to 2 years. He was primarily associated with development of Samsung mobile browser for flagship galaxy series devices while also collaborating on open source chrome project led by Google.
Suyash is an avid quizzer and has won numerous inter-college quizzes. A sports buff, he also loves reading, watching movies and playing table tennis. Suyash shall be joining BNP Paribas for a 2 month internship in April 2016.
---
Sanjay Bhat
---
Sanjay graduated in mechanical engineering from BITS Pilani, where he developed an interest in finance by pursuing electives in derivatives pricing and portfolio management. He interned with Credit Suisse's investment banking - client finance division for 6 months and gained exposure to structuring of financial products especially mortgage backed securities. He has also cleared level 1 of frm certification by garp.
After graduation he worked for a year in the sales & marketing division of dell and with his keen ability to grasp workings of new technologies he was made an offer to move to the technical sales team. It was only in this phase that he started investing in the technology sector and had his first brush with stock markets.
He tracks technology, media & telecom (tmt) and energy sector as part of team Credence while retaining a keen interest in derivative strategies. Sanjay shall be joining Nomura for a 2 month internship in April 2016.
---
Utsav Kumar
---
Utsav is a BITS Pilani graduate with dual degree in economics and electronics & instrumentation has a one year consulting experience with Bain Capability Center. Having worked on 30+ consulting assignments spanning across financial services, technology and retail sectors, Utsav has developed excellent research and analytical skills by employing extensive study of industry data and financial statements.
Kumar has also done considerable research on carbon credit pricing methodologies over a period of 4 years. As part of Credence Capital he is currently responsible for covering fmcg and automotive sector.
Utsav also maintains an interest in quizzing and has won quizzes like Tata crucible campus quiz and Espn school quiz. Utsav shall be joining Mckinsey and Company for a 2 month internship in April 2016.
---
Visakha Kedia
---
Visakha is an economics graduate from Presidency University, Kolkata (2014). She is pursuing actuarial science from the institute of actuaries of India and has cleared 7 exams. She has worked in the textile industry for a year, where she was responsible for raw material sourcing. There she gained valuable insights into the industry and pioneered implementation of best practices in procurement.
She has a keen interest in financial services industry and enjoys analyzing macroeconomic trends. She has published papers on major financial issues like india's current account deficit. At Credence she is covering Indian BFSI and fmcg sectors.
Deeply passionate about debating, Visakha has won several national and international debates. She is also an avid reader of fiction novels. Visakha shall be joining Brand Capital for a 2 month internship in April 2016.
---
Aatish Pandit
---
Aatish graduated from IIT Delhi (2013) with a bachelor's degree in civil engineering. Thereafter he joined kpmg and worked as a management consultant for 2 years. At Kpmg he got the opportunity to work with multiple cxos (ports & logistics industry) and provided consulting services on strategy, operations and marketing assignments. Through multiple project engagements, he has developed an expertise in market research, competitive analysis, market-entry strategy, industrial benchmarking, and business-process-improvement. He received highest performance rating at Kpmg and was conferred with multiple awards for consistently outperforming client expectations.
He covers textile and pharmaceutical sectors with a keen interest in logistics. Apart from this, he is a drama enthusiast and an active participant in stage and street plays. Aatish shall be joining Mckinsey and Company for a 2 month internship in April 2016.
---
---